Includes: Embroidery Kimono Jacket, yukata and Setting girdle
Material: Uniform cloth
Net Weight: 2.00kg
Shipping Weight: 2.20kg
Shown Color: Mixed
Care Instructions: Hand wash in cold water, hang to dry, no bleach
Features: This kimono is well designed. It is comfortable to wear. It's quality is promised.
Character Introduction: Hoozuki is the talented, sadistic deputy of the King of Hell, Enma. He tries to solve various problems in Hell. In his spare time, he takes care of the animals and raises Goldfish grass. He is very stoic and serious, rarely losing his cool under any circumstance (though he frequently blows his top whenever Hakutaku or Enma Daio are involved). It is also implied that he is very manipulative, shown in episode 13 where he admits to enjoying working for Enma as his right-hand man, only because this allows him to manipulate and control the Underworld from the shadows. He gets called a sadist often by various people, yet he himself denies it. '
Size: Asian Size, the size chart may have 1-3 cm error due to the measuring method.
Female Size(CM)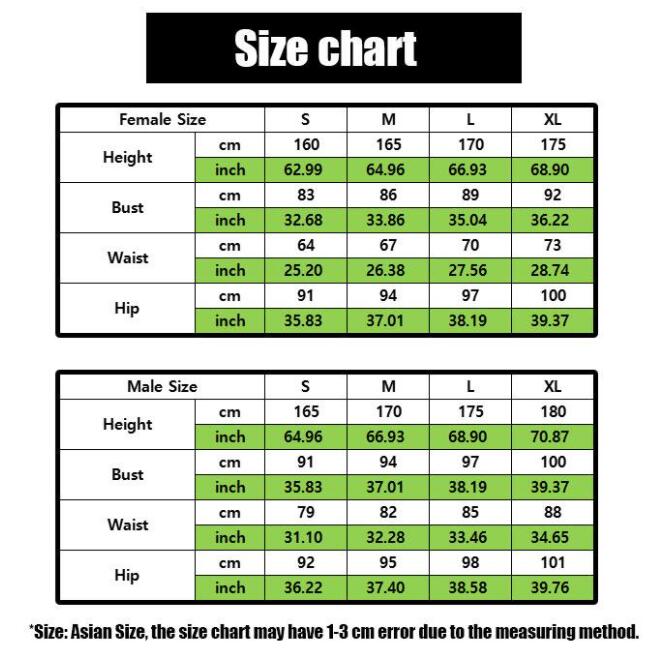 Male Size(CM)